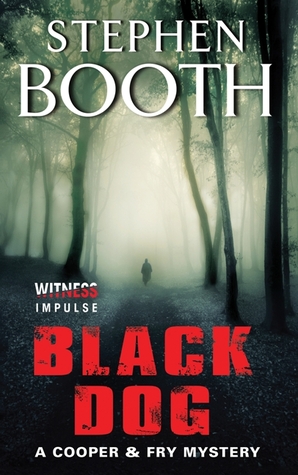 Black Dog by Stephen Booth
was our book club book for March. I was so busy I never got the book finished but I made myself finish it before I started Yellow Crocus.
The main players:
Laura Vernon, a precocious 15 year old girl who is found dead. She was seen with a young man on the grounds of the estate she lives on. The young man worked for the estate and goes missing soon after she is found.
Laura's family is her mother, who is pretty much out of it most of the time, her father who in the beginning seems to have it together, but later we learn he's got a lot of secrets, and Laura's brother who hates his parents.
Harry Dickinson, the man that finds Laura's shoe, which leads to finding Laura. He is never without his black dog who follows him everywhere. The dog is actually the one that finds the shoe when they are out on one of their routine walks. But wait.. is it really a routine walk or was there more to it?
Harry has two buddies he hangs out with all the time. They go way back. Back to the war days, and stick together like peas and carrots.
Helen, Harry's granddaughter who is kind of a care taker to her grandparents. Helen's father works for the the rich parents of Laura. Maybe this is all a little too close for comfort? Helen also has a hidden crush on Ben since they were kids. Will anything become of it?
Ben Cooper, the detective on the case. Ben's father was a big man in the police station but was killed on the job a few years ago. As a result his mother is going through a mental break down and so Ben has this going on in the background while he is trying to work the case. Ben is also up for a promotion. Will he get it, or will the new girl in the station steal it out from him?
Diane Fry, a new to the police station detective comes with a past. But what is it? Diane is showing Ben up at ever turn and really pissing him off.
The story starts with Harry finding the shoe of Laura Vernon. Laura has been missing for awhile and there are search teams out looking for her. As in most cases Harry is looked at as a possible suspect while the detectives Ben and Diane work the case.
While they are working the case they follow multiple leads and we find out the deep dark secrets of everyone in the little town. So many people seem to be the suspect. I had to keep reading to find out just who "did it". Such a great suspense story with an ending I didn't see coming!
I just realized that there are thirteen books in this series (this is number one). I can't wait to read the next one!
Pin It