Yesterday we had Trevor's 9th Birthday Party!
We started the day off with ice skating. Jess has some good pictures on her phone that I'll have to get later. This is the only one I have. You can't tell but he was really happy. While the kids skated my brother and I huddled under a heater we finally discovered.
After we got home the family came over to celebrate.
Here's my little do it yourself dollar store cupcake stand. I was up at 6 am giving it one more coat of paint. I think the can of spray paint I got was defective or something. It kept spraying out in large droplets.
Look at how big my niece is already.
Meeting her great grandma
For some reason a bunch of my pictures turned out blurry. I don't know if it's the camera or the operator.
Trev looks so much older with his hair long.
I know this is super blurry, but THIS is why we have birthday parties.
And a few hours later, getting a fo-hawk from his cousin.
I think he had a good time!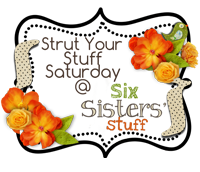 Pin It