I'm so excited I just bought these
cute leggings
to wear for my Zoo race. Fun fun!! I figure if they are too warm I'll just cut them down to shorts.
I think I'll just wear my black running top and maybe a black tank for the top.
I used to make the girls these cute hair bands with ribbons for softball and I think I'll make one for my hair. I am going to look for some tiger ribbon but if I can't find any I can just do orange and black.
Hey look I just found one made up already.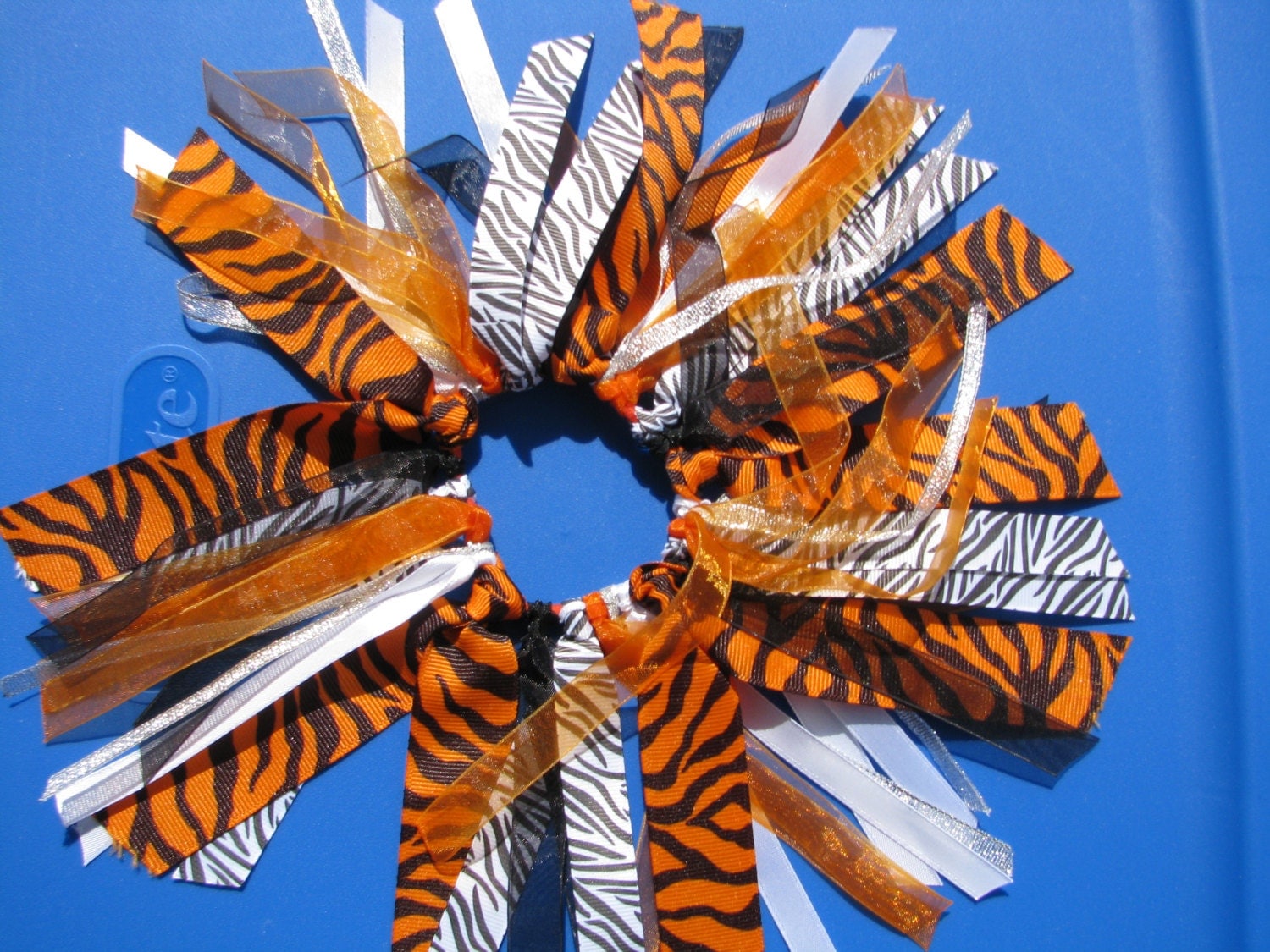 We have one green one that is ALWAYS in the bathroom. I swear if I can't find any other hair tie that thing is always in there. I actually wore it for the
St. Patrick's Day race
I did but you can't see it in the pics.
God knows I have enough ribbon to make one (or 100).
I think it's fun to dress up for the races without getting too crazy. Plus it makes the pictures fun. You just have to keep it down to a gentle roar so the clothing doesn't get in the way of the performance!
Do you dress up for races?
Pin It